A solar panel brand whose name speaks its excellence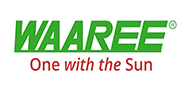 With its headquarter based in Mumbai, Waree solar is the primary company of Waaree associates. Discovered in 1989, Waaree solar panel is famous for being the largest PV module with a 2 GW capacity in Gujarat. Its major plants are at Surat and Umbergaon in Gujarat. Waaree solar comes on top in leading solar panel EPC companies that provide excellent solutions by working independently. From design, rooftop PV panel installation to solar water pumps, Waaree covers everything. Waaree solar panel has its dominance in 350 domestic locations and over 60 overseas countries. Waaree solar panel price fits in every budget as Waaree pays priority to client convenience. They offer a wide
range of Waaree panels starting from 10Wp to 335Wp throughout India. With time Waaree has created a strong presence that further brought innovation in the industry. On-grid, off-grid and hybrid solar systems are the outcomes of that innovation. So we can say that Waaree is a perfect combination of modern technology and long-lasting solar energy. Waaree solar panel price differs according to its type. Currently, there are three types of Waaree panels that are following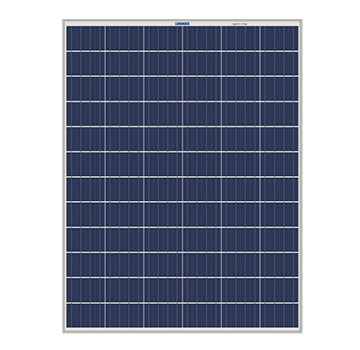 Types of Waaree Solar Panel
Waaree solar panels are making tremendous changes in solar energy. It has increased the efficiency to use solar energy at its full potential. With time it has evolved its type that provided customers with the freedom to choose among Waaree panels according to their comfort.
Here are the types of Waaree Solar panels that differ in energy efficiency, price and adaptability.
Waaree Polycrystalline Solar Panel
Waaree Monocrystalline Solar Panel
Waaree Bifacial Solar Panel
Waaree Polycrystalline Solar Panel
As a leading solar company, Waaree solar launched a Polycrystalline solar panels series named ADITYA. These types of Waaree panels are best suitable for homes. A Polycrystalline solar panel consists of tiny fragments of silicon cells that make it interact with sunlight. Due to the Waaree engineering method, it is less energy efficient than Waaree. But it is a perfect solar panel for a low budget. These solar panels come with glass protected cells that reflect a blue shade.
Waaree Polycrystalline Solar Panel Price
Polycrystalline solar panels have a strong presence in many countries. It became possible due to its cost-effectiveness. This Waaree solar panel price falls between Rs.25 to Rs.35 per Watts.
Waaree Monocrystalline Solar Panel
Waaree solar has introduced a Monocrystalline solar panels series named ARKA. We get these panels melting a fine piece of silicon crystal that makes it energy efficient. It consists of solar cells vertically and horizontally that give them a quadrilateral look. It usually reflects the black colour and includes a durable glass cover to protect the cells. Monocrystalline solar panels are an excellent choice for warm weather and cloudy places.
Waaree Mono PERC Solar Panel Price
Monocrystalline solar panels offer long-lasting reliability. Their high energy efficiency makes them a little bit expensive. Its cost depends on the watt you choose. Usually, the cost per watt remains the same, but the watt you purchase changes the final price. For example, if per watt cost is Rs 28, a 300-watt panel will cost Rs 8400, and 330 watts will cost Rs 9240.
The Waaree solar panel introduced a series of Bifacial solar panels named AHNAY. It is an advanced device and an innovation in solar panels history. As its name defines, Waree Bifacial solar panels generate energy from both sides. It is a dual-sided solar panel that traps and converts solar energy from both sides. No solar panel can beat the energy efficiency per cent of Bifacial solar panels. From Waaree solar, you can get these panels with or without a frame. These panels consist of solar cells and glass protection from both sides that offer as much energy as possible,
Waaree Bifacial Solar Panel Price
This Waaree solar panel comes with improved energy efficiency and quality. That makes it costlier than Monocrystalline and Polycrystalline solar panels. It usually costs between Rs32 and Rs 33 per watt in India.
Note-: Waaree solar panels price is subject to change according to offers, brand, location and subsidy by the government. So, check the latest price before deciding on the best solar panels for you.
Features of Waaree Solar Panel
Waaree solar always amazes its customers by offering unique features in solar panels. They develop their solar product to withstand worst to worst weather conditions. So let us discuss the Waaree solar panel features in detail.
Prevent power outages in your house or office wherever you install it.
It comes with a high power-producing capacity.
It offers high energy efficiency for a long time.
Waaree solar offers a 25 years warranty on its products.
Waaree panels come with a glare-free coating that prevents the light reflection from their surfaces.
It can resist the worst weather conditions.
Waaree solar panels offer resistance against degradation that makes them long-lasting.
Reliable and secure solar product
Best performance irrespective of the prevailing weather
Price of Waaree Solar Panel
What Type of Waaree Solar Panel Is Beneficial for Your Home?
Many reasons make the Waaree solar panel a great option for your home. High energy efficiency and cost-effectiveness are some of the reasons for this. Still, you have to find which type of Waaree panels suits you the best. We have connected to our experts who have years of experience in the solar industry. As per their recommendation, Waaree Polycrystalline solar panels offer the best outcome for any home. The reason is the continuous power-producing capacity and economical price of this panel. Although Waaree Monocrystalline solar panels offer high energy efficiency, it is more expensive than Polycrystalline solar panels. Also, it does not provide constant power-producing capacity. Last but not least, Waaree Bifacial solar panels are not beneficial for home installation because of their very high cost.
Get a Free Consultation, Call us