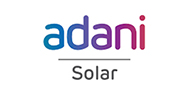 Adani Solar is one of the largest solar power companies in the world. Renowned for its solar products, Adani solar panel company contributes to transforming the climate of India. With its headquarter based in Mundra, Gujarat, it has achieved many excellent awards for Adani solar power.  Being India largest solar power company, Adani solar is currently operating with a capacity of 3.5gW in Gujarat, India.
Adani solar panel is setting its foot throughout the world because it offers the complete solar panel solution in one place. It is the biggest vertically integrated solar panel company that introduced cost-effective and energy-efficient solar products such as
Multicrystalline solar panel
Mono Perc solar panel
Bifacial Solar panel
Holding a 250 MW commissioned project under which 400 MW is in progress makes Adani solar company the best solar EPC Company. Unique features like the latest technology, wide-spread operations and a trustworthy name are the core strengths of Adani solar company. With a team of the best developers, they use world-class technology to develop solar panels that stand out in the world. Growing as the best rooftop installation company, Adani solar panel comes in the top 10 brands in India.
It is currently offering three types of panels. Let us discuss that in detail!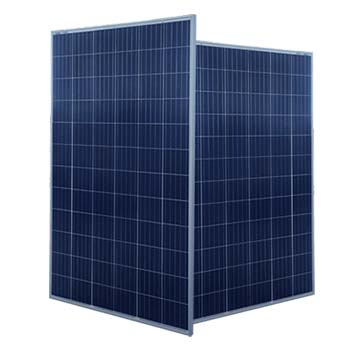 Multicrystalline Panel
Multicrystalline panel consists of 72 solar cells and has a power-producing capacity between 325 and 345 Wp. This Adani solar panel has a low-temperature coefficient and excellent fill factor ratio. Not only this, it offers high energy efficiency as compared to other solar panel brands. Its performance satisfies the NOCT(Nominal Operating Cell Temperature) and PTC(Parametric Technology Corporation) terms. The implementation of the state of the art technology makes Adani solar panel price fits every person's budget.
Main Features
Buying and installing the Adani solar panel makes the customer avail of its best features. The same applies to Multicrystalline solar panels too.
Best efficiency even when there is low sunlight
Adani Multicrystalline solar panels provide maximum output than other solar panel brands in the solar market.
It has a low-temperature coefficient.
Large fill factor ratio
The best outcome in case of low sunlight.
Maximum performance
Listed for best ratings as per NOCT and PTC conditions
Passed solar electroluminescence (EL) testing.
Cost-effective installation
Savings in transportation price.
It saves the cost of required space.
It offers the benefit of BOS (balance of system) cost minimization by 6 per cent.
25 years Warranty on performance
12 years warranty on the product
5GW power-producing capacity
Mono PERC Solar Panel
Adani mono PERC solar panels come in two categories. The first one consists of 60 solar cells and offers a power output between 295 and 315Wp. The second one consists of 72 solar cells and has a power output between 365Wp and 390Wp. It comes with a minimum temperature coefficient and the best fill factor ratio. Mono perc makes Adani solar power perform well even when there is no sunlight. It offers more outcomes than other brands in the industry. Adani solar panel have the speciality to deliver excellent results even at longer light wavelengths. They develop solutions using the latest technology in the industry.
Main Features
Designed for higher power generation than any other brand in the industry
Come with protective outlining of the strips of aluminum and copper around solar cells.
Perform best even when no sunlight or cloudy weather.
Exceptional performance at light-extensive wavelengths
Adani Solar panels are rated high
Solar cells have gone through various tests that make them offer long-lasting performance.
Reduced temperature coefficient
Best fill factor ratio
Best performance in less light
Minimize BOS (balance of system) cost by 6 per cent.
Minimize Adani solar panel price for its installation
Require less area that decreases its cost of space.
Minimize transportation cost
Best performance rating as per NOCT and PTC terms.
Tested for performance
25 years performance warranty
12 years product warranty
5 GW power-producing capacity.
Bifacial Solar panel
It consists of 72 solar cells with a power-producing capacity between 360Wp and 395 Wp. These solar panels include N-type cells of 87 per cent efficiency and  P-type cells of 70 per cent efficiency. It produces 450Wp energy from a 350Wp solar panel at 30 percent ground reflection. Rated for the best capacity, it is a degradation free panel.
Main Features
It can yield 450 Wp when there is 30% ground reflectivity.
Known for its best solar constant
Offer bifacial efficiency under 85 per cent
This Adani solar panel passes all the testing for reliability.
Degradation free( includes both LID, PID)
It can produce voltage up to 1500
Use bifacial technology to produce more power
Minimize the cost of solar panel installation
Require less space that minimizes the final cost
Decreased transportation cost
Less BOS(balance of system) costs.
30 years performance warranty
12 years product warranty
5 GW power-producing capacity
Why is Adani Solar Panel The Best Solar Brand?
The Adani solar panel ensures higher profitability. A best solar company conducts excellent research and development for solar cells and panels. Adani solar products stand out as having the best PV rating. They develop solar solutions using the most advanced technology in the industry.
Benefits of Using Adani Solar Power
Pocket friendly
Invest once and relish benefits for 25 Years
Minimizes carbon footprint
Prevent releasing harmful gases
Reliable solar grid
Uninterrupted solar energy
Reduction in monthly electricity bills
Price of Adani Solar Panel
Get a Free Consultation, Call us