Solar Panel Company in Delhi NCR
Get solar panel services from a trustworthy partner!
Solar Panel Company in Delhi NCR
ARC Renewables is a pioneering solar panel company in Delhi NCR that delivers profound and customized solar panel installation to its clients. With our profound outreach in rooftop solar panel installation, we offer services in Delhi NCR, NOIDA, Ghaziabad, Gurugram and Faridabad. Soon we will expand our outreach to other states in India. Being one of the leading solar company in Delhi NCR, we deliver world-class and high-quality solar panel solutions not to your door but to your roof. We produce a solar panel that provides exceptional resilience to withstand all weather conditions. At ARC renewables, we have a team of experts who predict all conditions that can damage a solar panel system. Further, it helps us to ensure powerful solar panel installation. Realized essence of solar energy increased demand of a solar panel company in Delhi NCR. A solar panel is an asset that traps sunlight and produces solar energy. It consists of a group of solar cells that helps in producing energy from sunlight using photovoltaic approaches.
At ARC Renewables, we produce various designs of solar panels by implementing world-class material as per the client's taste. We aim to deliver an excellent solution that perfectly suits our customer budget. Understanding our responsibility as a solar panel company in Delhi NCR, we pay utmost diligence in our solutions. At ARC Renewables, we ensure ourselves by conducting solar panel testing before launching our product in the market. Whether you need a less kW solar panel or more, we cover all your needs. We ensure that our solar panel speaks our excellence by performing well. So, if you are searching for a reliable solar panel installation partner, then ARC Renewables is the best place. Being an excellent solar panel company in Delhi NCR, Gurgaon, NOIDA, Ghaziabad and Faridabad, we never let our client expectations down.
Why Solar Companies in Delhi NCR Have A Bright Future?
Rising electricity bills are shifting people's attention to renewable energy resources. One of those renewable resources is solar energy that is in trend to save electricity bills. Especially in the capital city, which has the highest demand for power, it is necessary to look for alternative sources. As Delhi is a metropolitan city, its large population depends on electricity. It compels the government to encourage solar companies in Delhi NCR. A large population in Delhi depends on non-renewable sources like coal to produce daily electricity, which affects sustainability. Apart from this, frequent power cuts and expensive bills are making solar plant installation necessary in Delhi. Solar photovoltaic(PV) panels are the best alternative for electricity as they can produce solar energy naturally and reduce the monthly electricity bills. Also, it stops the depletion of non-renewable resources. The Ministry of New and Renewable Energy (MNRE) is taking vigorous initiatives to promote natural and renewable resources usage. The Government of India believes that it is the only way to maintain a sustainable living. As a growing solar panel company in Delhi NCR, we support the government in its mission by offering tremendous high-quality solar panels.
Get a Free Consultation, Call us
On-Grid Rooftop Solar Panel Installation
As a leading solar panel company in Delhi NCR, we provide you with excellent on-grid solar panel installation services. It is a type of solar panel that allows you to generate passive income by selling unconsumed energy to electricity companies. Also, it saves the electricity bill as long as it survives.
 Off-Grid and Hybrid Solar Panel Plantation:
We deliver off-grid or hybrid solar panel systems to places that face frequent power cuts. Off-grid solar plants use batteries for power storage, whereas hybrid solar plants use grid and battery both. Hybrid solar systems come with the feature of both on-grid and off-grid. It saves electricity costs by using a net metering approach. So, you can take full benefit only by availing of service from the best solar panel company in Delhi NCR.
Claim Subsidy or loan on Solar Panel Installation
We give you an option to turn your cost in EMIs with zero to less interest rate. Also, you get a subsidy on the eligible solar panel price in Delhi NCR.
Offer Generation Based Incentive(GBI)
We have got the authority from the government to give you an incentive of Rs 2 per unit for succeeding years starting from the installation of the solar plant.
Solar Water Heating Solutions
We provide efficient water heating solutions that use solar energy to heat water. If you want to know more about our water heating system, you can connect our team as per your comfort.
Solar Panel Maintenance
As a successful company in Delhi NCR, we never step back from our responsibilities. At ARC Renewables, we offer the best maintenance services after installing the solar panel system.
Deal with  Renewable Purchase Obligation(RPO)
We have a team of experts that advise you throughout the process and deal with RPO. Our team is diligent enough to handle everything.
Top Solar Brands to choose From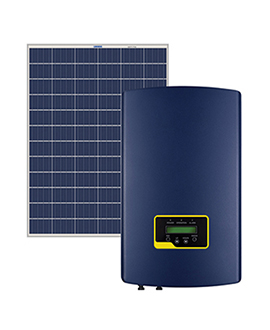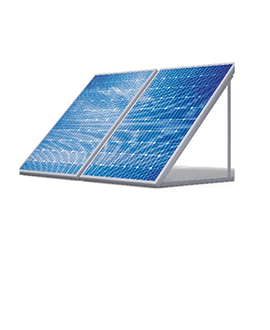 Utility Scale Power Plant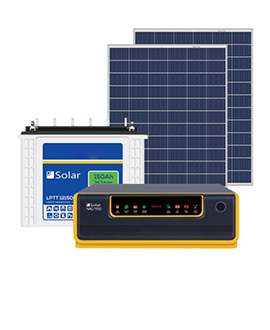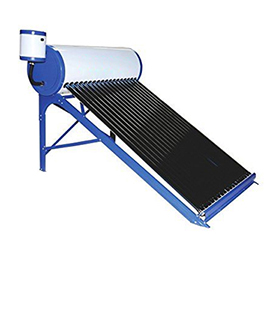 Advantages Of Solar Panel Installation In Delhi
Reduce the burden on electricity companies
Require less assistance
Positively impact health
Maintains environmental balance
Allow uninterrupted workflow
Cost-Efficient
Energy Efficient
Resist all weather conditions
Reduces Air Pollutions
Frequently Asked Questions